no weapon formed against you
no weapon that is fashioned against you shall succeed,
and you shall confute every tongue that rises against you in judgment.
This is the heritage of the servants of the Lord
and their vindication from me, declares the Lord. (Isaiah 54:17)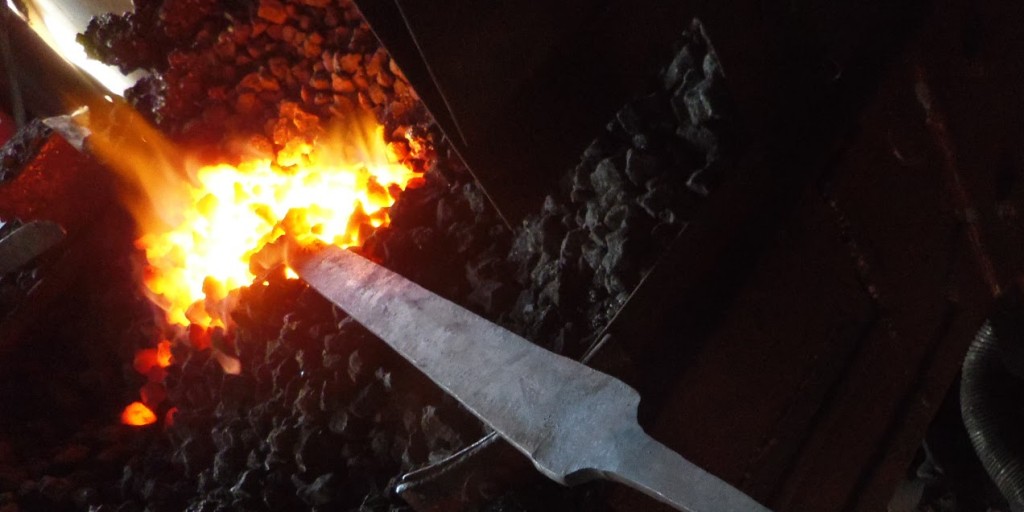 This is a popular coffee cup, t-shirt, and tattoo verse. Just do a google image search for "no weapon formed" and you'll see what I mean. You'll also notice that most of those items have slightly changed the text. They've personalized it. The t-shirts all read "me" instead of "you". In a moment we'll deal with that, but let's start with the context.
Isaiah is writing to the Old Testament covenant people of God, national Israel. The northern kingdom is already in captivity and the southern kingdom is not far behind. In fact, Isaiah has told them, earlier in his writings, that destruction and captivity are coming their way.
Now Isaiah is dealing with the distant future. He's prophesying about a time after the captivity, the future kingdom of God, the Messianic Kingdom. This is the same kingdom described for us in Revelation, with Jesus on the throne. So there is a sense in which this promise is eschatological. But more than that, this promise is a spiritual reality for the present.
Given what Isaiah has already prophesied about coming destruction. It's hard to read this verse as a promise that nothing bad will ever happen to God's people. So what is it promising then?
The verse preceding tells us that God created the smith who makes the weapon, and the "ravager" who uses it to destroy. So the first thing we need to understand, and take joy in, is that God is sovereign over all things, even the weapons used against his people. When Assyria comes and destroys, when Babylon comes and takes captive, they do so as God's tools, used by him for his own glory and his people's good.
Secondly, our predisposition is to read the bible individualistically. That is, we read "you" and assume he's talking to "me" and not "we". Many times though, a proper understanding, which we can gather from the context, is plural rather than singular. Such is the case here, where God is speaking to his people as a whole, not to individuals within that people. Certainly, the promise of this verse is also applicable to the individual, as taught elsewhere in the scriptures, but the weight here is given to the community of God's people, as a people.
Lastly, he doesn't promise that no weapon will be used against his people, but only that it won't succeed. This is an important distinction. Satan is all the time raising weapons against God's people. From ancient times to today God's people have suffered, and even died, at the hands of evil men intent on their destruction. But persecution, and even death, do not equal success in God's reckoning. In fact, it might be just the opposite.
In Hebrews 11 scripture tells us that some of the saints of God who have gone before us have triumphed over evil, while others were tortured, mocked, flogged, killed with the sword, destitute, afflicted, and mistreated. All of this is the work of Satan, and evil men he has stirred up to persecute God's people.
Persecution isn't even Satan's goal though. His greatest desire is to see us turn away from the Creator, to separate us from the love of God. But God has said that Satan won't succeed.
No, in all these things we are more than conquerors through him who loved us. For I am sure that neither death nor life, nor angels nor rulers, nor things present nor things to come, nor powers, nor height nor depth, nor anything else in all creation, will be able to separate us from the love of God in Christ Jesus our Lord.
(Romans 8.37–39)
All of Satan's scheming, the weapons he forms and raises against the church, the persecution he brings against God's people, will fail. In fact, history tells us that it has the opposite effect.
Spurgeon has this to say:
Persecution shook the land, and sent forth its burning lava of cruelty, devastating the fair fields of the church of God. But did the enemy prosper? Did he succeed? Did persecution destroy his church? Did the weapon formed against us prosper? No! Each time that the church had a wave pass over her she rose out of it, and lifted her fair countenance, fair as the moon, and terrible as an army with banners. She was all the more glorious for it all.
No, the weapons of the enemy, brought against the people of God, do not succeed. For the outcome of the war has already been decided. As Jesus promised:
I will build my church, and the gates of hell shall not prevail against it.
(Matthew 16.18)
So while we may suffer apparent destruction at the hands of the enemy, we can take comfort in knowing that our heritage as servants of the Lord, is that victory belongs to our God!