Charm is deceptive and beauty is vain, but a woman who fears the Lord is to be praised.  (Proverbs 31:30)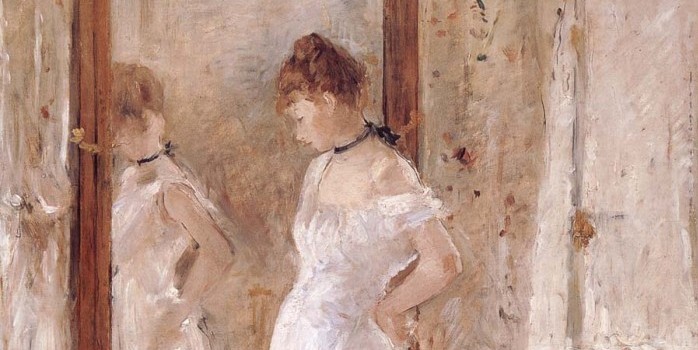 As a women, we often look for our identity in our beauty and/or use our charm to draw attention to ourselves.
If we like what we see in the mirror or feel like we are better looking than others around us, we're confident and self-assured – dare I say prideful.  Of course we would never voice such thoughts, or at least those of us who are "humble" wouldn't.  If we have put on a few pounds, or recently spent time with our "super model" friend, we are tempted to exhibit low self-esteem or despair.  Maybe that is our constant reaction to our reflection in the mirror.
Yet, even our temptation to despair at what we perceive to be our lack of beauty, often also has its roots in sin. We despair because of what we can't attain, the attention and admiration of others.  We are unhappy with who we are and therefore ungrateful to God for the unique way he has designed us to fulfill his purpose.
I'm not saying that caring for ourselves physically or recognizing a need for physical change or improvement is necessarily sinful.  Yet, how quickly can those thoughts devolve into an unhealthy focus on or obsession with beauty, and desire for the affirmation of others rather than God?
Here in Proverbs we ladies are given a stern warning.  Do we want to spend our lives on vain and deceptive pursuits?  If yes, then we should continue in the pattern of the world, placing our attention on externals, using them to draw the focus away from Christ to ourselves.  Isn't that what Satan desired, that he be the focus, that he be worshiped?
BUT, if we desire to live a praise-worthy life, like the woman mentioned in the second half of the proverb, our focus must not, can not remain on ourselves.  God is the only one worthy of praise and worship.  Our beauty and charm and any attention they do or don't garner are a very poor substitute for the only one who can quench spiritual thirst.  May God give us the grace to place our focus where it makes eternal difference and not on the reflection in the mirror.