The fear of the Lord and the salvation of the humble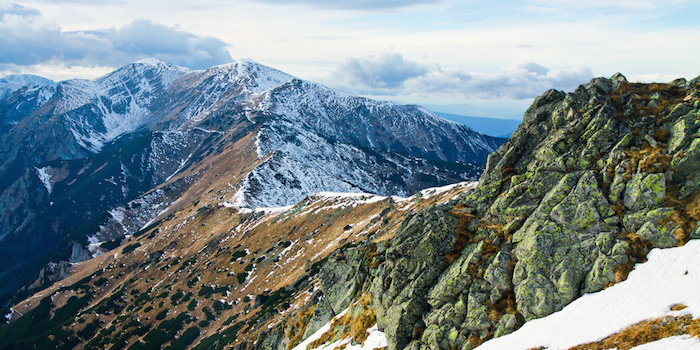 But you, you are to be feared!
Who can stand before you
when once your anger is roused? [Psalm 76:7]
When we look around us, we see strong men, powerful nations, and people of influence, both good and evil. This can cause us to begin to feel small, weak, and inadequate by comparison. The psalmist wants us to lift our gaze to heaven, to see God Almighty in his glory, and to know true fear, and with it, comfort.
The fear of the Lord is true fear
God is so far above the most powerful human we can imagine, that the "stouthearted", the "men of war", even the "kings of the earth" cannot stand before him, but fall down stunned by his very presence. No one can stand before God.
When he is revealed from heaven in all his glory, his anger at sin known, his mighty power on display, then all the world will know the fear of the Lord. This is true fear.
Jesus tells us that we should not fear those who can only kill us, but should fear the Lord, who can destroy both body and soul in hell for all eternity [Matthew 10:26-33]. To fear anything less than that, is simply foolish.
Charles Spurgeon, commenting on this psalm, said this,
"Fear him, ye saints, and then ye shall
Having nothing else to fear."

The fear of man is a snare, but the fear of God is a great virtue, and has great power for good over the human mind. God is to be feared profoundly, continually, and alone.
Why should we have a profound fear of the Lord?
There are two reasons given in this psalm to fear the Lord.
1. God's righteous anger
We are told elsewhere in scripture that God opposes the proud. In this psalm we see that he has decreed judgment, and in his anger brings it to bear, on the proud. He rebukes the "rider and horse" which is a picture of the strength of warring armies. His anger is roused at princes and kings who oppress the humble.
2. God's glorious strength
Who can stand before God? The answer comes back a resounding, "No one!" Angels are cast down from heaven when they rise to stand against the Lord. Adam, the first man and representative of the entire human race, was cast out of the garden when he rebelled against God. The stouthearted, the men of war, the horse and rider, princes and kings of the earth, none can stand before him.
The salvation of the humble
when God arose to establish judgment,
to save all the humble of the earth. [Psalm 76:9]
Yet, with the anger of God revealed, and being admonished to fear him, we are also told that he saves the humble. Those who are humble before God, acknowledging him as God and trusting wholly in him, and not themselves, these God will save.
What a bright ray of light this is into the darkness of fear!
If you fear kings, rulers, and men of war, you must fear them in both pride and humility. But when your mind is consumed with fear of the Lord in humility before him, his anger is then directed away from you and toward those who would oppress you. The Lord is determined to save those who fear him.
He is as omnipotent to save as to destroy. [Charles Spurgeon]
What, or who, do you fear? Have you humbled yourself in the fear of the Lord? Or are you disregarding the Almighty in fear of something lesser?
photo credit: Pawel Pacholec